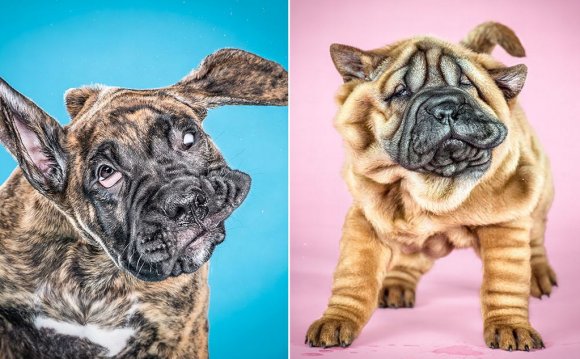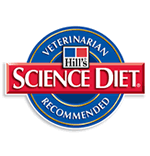 Location
Dogs are in foster homes
and not at the shelter

Mailing Address

MEOW Canine Division
Mercer Island Eastside Orphans & Waifs
PO Box 144
Mercer Island, WA

The Benefits of Adopting a Senior Pet

"Think of a pet that is already trained and doesn't chew or scratch everything in sight — a pet who will love you unconditionally, " said Kim Saunders, Petfinder.com's Vice President of Shelter Outreach and Public Relations. "That's what you get when you adopt a senior pet."

Some people worry that a senior pet comes with problems, but according to Hazel Blumberg-McKee of Tallahassee, FL, there are no disadvantages. "In most cases they've had a home and they want one again." She adopted eight-and-a-half-year old Sadie, and has never regretted it. "An older animal is easier to deal with. And Sadie is still playful. She plays fetch and gallops all over the place."

At MEOW, we have several loving, healthy senior pets, looking for that one special home to cherish them for the rest of their life, and they don't ask for much: just a warm place to sleep, good meals and plenty of love.

Stay up to date on what's happening with the Canine Division at MEOW Cat Rescue. Every few months we are creating the Canine Connection, an e-news update sent to your email inbox.




Consider Adoption—Purebred or Mutt?

There are many dogs waiting for homes in shelters all across the country—and an estimated one in four is a purebred! MEOW Canine Division serves as breed rescue for Chinese Shar Pei for all of Washington, Oregon & Idaho. We also rescue Great Danes, hairless breeds and all other dogs as space permits.

Adoption Guidelines at MEOW Canine

Foster Homes: All dogs are in foster homes - NOT AT THE SHELTER. While they are in their foster homes we work with the dogs so we can learn about their nature. They will be placed into adoptive homes that fit their needs. To learn about a specific dog, please carefully read the information posted. - PLEASE DO NOT CALL THE MEOW Cat Rescue Shelter number.
Application Process: The first step is to fill out an adoption application. Once you have filled it out, it will be reviewed by an adoption counselor. Once you have passed this step in the process, you may make an appointment with the foster parent to meet the dog and have a home visit.
Indoor vs. Outdoor: MEOW Canine places dogs and puppies in INDOOR ONLY homes. We take seriously our commitment to ensure that the animal is never in harm's way. Dogs are social animals and need attention and social activity.
Home Visits: Before an adoption, a representative of MEOW Canine will visit your home to help with logistics and share advice on how to have the best relationship with your new dog.
Ready for Adoption:
Vaccinations given
Worm and flea treatment given
Spayed or neutered
Microchipped
Veterinary exam completed
Medical and/or behavioral issues, if any, have been addressed.
Includes coupon for free exam by your own King County veterinarian.
Lifetime Commitment: It works both ways. We trust you to make a lifetime commitment to your new pet, but we have also made a promise to safeguard each and every MEOW Canine rescue dog. If at any time, one of our dogs cannot remain in their adoptive home, we will gladly accept them back.
Adoption Fees: Adoption fees help defray the cost of care for the animals and may vary based on the individual animal.

How Can You Help the Dogs?

Volunteers are the lifeblood of non-profit organizations. Spend a few hours each week or month helping to make life better for dogs and puppies in need of a forever home.
Foster Homes provide temporary care. Foster dogs need love and attention, handling and a safe environment that will allow for initial meetings followed by integration into the household. Necessary medical care is paid for by MEOW Canine Division. Items supplied by fosters are fully tax deductible.
Transporters provide safe passage for dogs from local shelters and from shelters in high risk rural areas of WA, OR & ID, as well as getting dogs to vet appointments and making supply pickups. Cost of fuel and mileage is tax deductible. Fuel cost may be reimbursable by prior arrangement.
Events to support MEOW Canines are very important. Volunteers are needed to set up and tear down, to speak with the public and to handle dogs.
Donations are tax deductible. You may mail your contribution to MEOW Canine Division, PO Box 144, Mercer Island, WA or donate on line (link to paypal with subject populate "Canine Division").

Rescue by the Numbers

Just 15 years ago, 17 million homeless, abused and abandoned cats and dogs were being put to death in shelters across the United States. Today that number has been reduced to 6 to 8 million. We must do better. (Source HSUS.org)
Approximately 1 million puppies are produced through the puppy mill system in the United States each year. When you buy a puppy from a pet store, you support puppy mills' mass breeding and inhumane practices. (Source ASPCA.org)
There are approximately 77.5 million owned dogs in the United States. 39% of U.S. households own at least one dog and 19% of owned dogs were adopted from an animal shelter.
Share this Post