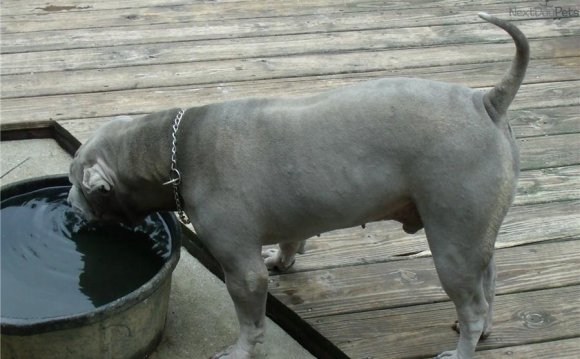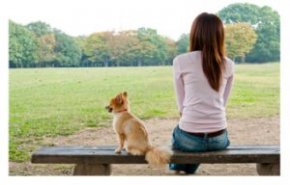 Fun Things to Do With Your Dog in Orlando
Looking for things to do with your new canine companion in the Orlando area? Head to Lake Eola Park on Sundays for the Downtown Orlando Farmers Market. Your leashed pup is welcome to join you as you shop for seasonal farm-fresh produce, listen to live music, and hang out in the beer and wine garden. Your new pet will probably want to visit the vendors selling homemade pet treats, pet clothing, pet supplies, and pet travel accessories.
Want to show off your new family member? Check out Le Puparazzi & Glamour Puss Pet Photography in downtown Orlando. Donna Miller, a certified pet photographer prides herself on her ability to capture your dog's spirit and personality during the photo shoot. Donna does both in-studio and on-location shoots to accommodate your pet's unique personality and style.
Need a bit of help training your new pup? Bring them to Orlando Dog Training Club. Orlando Dog Training Club offers extensive programs for puppies and dogs in all stages of life. Basic training can be found in their Puppy Kindergarten and Older Puppy training courses. Once your new pet has mastered basic training, move on to Canine Good Citizen, Rally, or Advanced Obedience classes. Reward all that hard work with a trip to Fleet Peeples Dog Park in Winter Park or Paw Park of Historic Sanford. For more ideas, visit the Dog Owner's Guide to Orlando on BringFido.com.
Orlando Dog Rescues & Shelters
The Top 5 Reasons to Adopt, Rather than Buy a Dog or Puppy for Sale in Orlando.
Finding the Best Match - Luckily, when you decide you want to add a furry member to your family, you have many dogs to choose from. Dogs and puppies of different breeds come with genetic tendencies that vary between breeds. More importantly, they also have distinct personalities, as each is an individual! It is common for rescuers and animal shelter staff and volunteers to already know the personality and tendencies of many of their dogs and puppies. This means they can better match up your requirements and lifestyle with the ideal dog or puppy. When searching for a new dog or puppy in Orlando, consider your lifestyle first.
Answer yourself these questions:
Do you have time to housetrain a puppy and teach them the rules of the house?
Can you provide adequate exercise for an active dog, or one who needs mental stimulation and lots of interaction?
Will your new four-legged friend have other pets as buddies around the house?
Is it critical that you find a dog who is comfortable with children?
Purebred or Fabulous Mixed-Breed: Shelters Have Them All! - Looking for a specific type of dog or puppy? It is estimated that 30% of all shelter animals are purebred. There are also large numbers of "breed-rescue" organizations specifically devoted to rescuing and adopting out a particular breed. On the other hand, you can find your own one-of-a-kind, amazing mixed-breed dog in a shelter. We love those fabulous mutts! Due to a larger gene pool to draw from, often mixed-breed dogs have fewer behavioral problems or health issues, and can even live longer than purebred dogs. In short, whatever you're looking for you can find at your local shelter or rescue group in Orlando, and right here on Adopt-a-Pet.com.
Share this Post