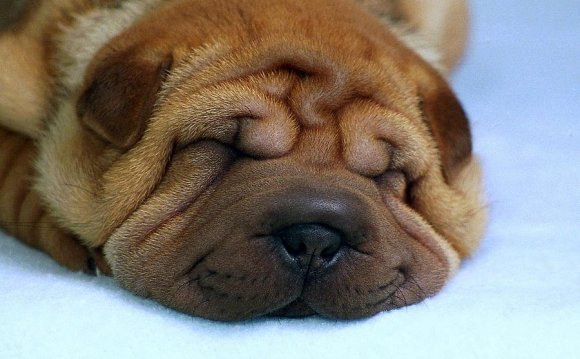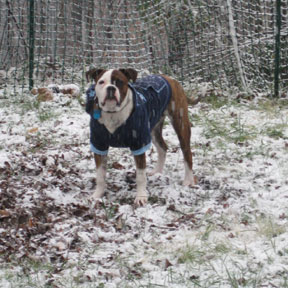 Age: 2
American Bulldog in need of a home! Purebred, neutered, and all shots up to date.
This sweet Shar Pei Mix was given up by a family last week because of a "no pets" rental policy. She is two years old, weighs 52 pounds and was just spayed last week. We're looking for a wonderful home for her where she can get the love and attention she deserves. She is very good with people but very lonely since she is living in a cage in a vet's office.
See more photos of her here: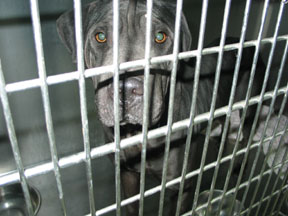 Please contact Mary Rowse @ (202) 362-9279 or merowse @ aol.com
Name: Cathy
My name is Cathy and I am a sweet little girl who, along with my 5 babies, was rescued from an animal shelter. I get along wonderfully with other dogs, and while I am kind of curious about cats, I don't bother them. I don't have an aggressive bone in my little body, I just want to play with my toys and be wherever you are. I'm not particularly fond of my crate, but I LOVE doggy daycare!
*Cathy is our current foster child here at APCC, but is in need of a forever home!
If you are intersted in adopting her, you can set up a time with Amy to meet her, and you will need to go to the HART website and fill out an adoption application.
Breed: Rottweiler
Loyal and affectionate, Harley is in need of a new home! Harley is an 8 year old neutered male rottweiler. He's obedient and very loving.
Breed: Shihtzus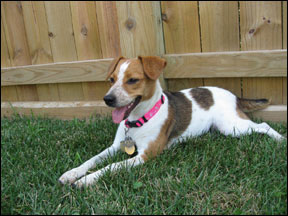 These two come as a package and are currently in desperate need of a home as their caretaker passed away suddenly just days ago.
They are fun loving dogs in search of stability after such a tragic circumstance changed their lives forever. They love each others company and enjoy the finer things in life, such things as treats, walkies, and sniffs...
Please help us find a home for them both.
Breed: German Shepherd
Hi, my name is Hans. I am a purebred German Shepard, and am about six years old. You would never guess I was six because I am always prancing around happily and have energy to boot. Everyone that knows me calls me the showstopper because I'm so cute and everyone who meets me has to stop and pet me. My previous family kept me outside for the last few years and recently decided that I deserve better care. I was bred to be a Seeing Eye dog, though I haven't practiced for quite some time. We are still working on what I know (because I am super smart)but I am quick to learn and am always motivated by treats. My favorite thing to do is walk and I will walk right beside you and go at whatever pace is comfortable with you.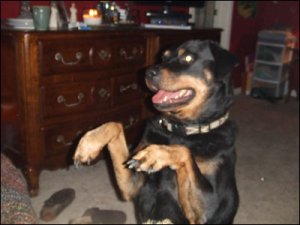 Where ever you want to go is fine with me as long as we can go together. I would love to find my forever home, but would do best in a home all by myself where I can be spoiled with all the attention.
Breed: Husky
Mia is a very sweet beautiful blue eyed girl! She came in through Fairfax County pregnant. She had her puppies and then came into my care. She is 5 years old and is spayed. All her vaccinations are current and she is on Heartworm preventative. She has even had a teeth cleaning! She is 36 pounds so she is on the smaller side, but what she lacks in size she makes up in energy! She loves to go on walks, but at the same time loves to snuggle up with you and give kisses! She knows sit, down, stay. She does have a few issues. She has a prey drive so no cats and no dogs. Her personality demands she be the only dog. She also is a bit possessive of her food bowl while eating, otherwise she is fine. I feed her in her crate so she feels secure while eating, which has helped her over this issue. She is crate trained and house broken. Mia is very good with kids but due to her issues above I will not put her in a home with children. She definitely will need an experienced dog person. If you are looking for a great companion to walk, hike and run with but at the same time snuggle up with you on the couch this is the dog for you!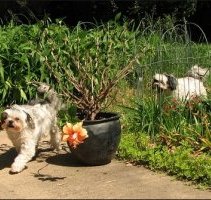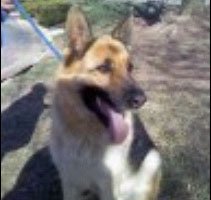 Polular cream granite kitchen countertops gmq tops.
Share this Post