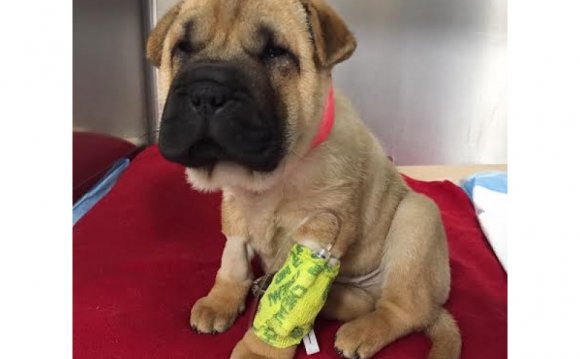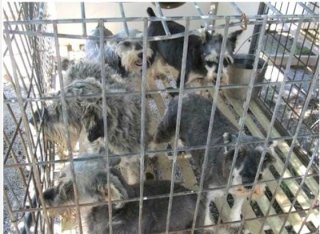 A Maltese that apparently froze to death, while other puppies shivered in the cold. Shih tzus that were so emaciated, their shoulders, ribs, hips and spines jutted out prominently. A cage holding multiple dogs where feces covered 85 percent of the floor space.
Eight of Missouri's problem breeders were identified as repeat offenders. And some of the details, listed in federal and state inspections and compiled by the Humane Society, are appalling.
Some examples from the report:
* An inspector visiting PugPekinPoo-Tzu in West Plains, Missouri, found seven and eight-week-old puppies shivering in the cold, without adequate bedding even though temperatures had been in the 20s. On a previous visit, water in the dogs' bowls was found frozen solid. And in a state inspection in December 2013, "a majority of the animals were observed to have feces on their feet and legs because they were unable to get away" from the buildup in their enclosure.
* A USDA inspector visiting TLC's Kennel in Clinton, Missouri found 109 dogs confined to a darkened building with no windows. Some dogs were smeared with feces; others were seriously underweight.
* A state inspector at Davis Kennel in Seymour, Missouri, found a Maltese dead in an outside dog house, according to the report, with his body frozen. Water bowls were frozen, and "two puppies were found shivering a cold barn without adequate bedding to protect them from the cold."
* Stacy L. Farley of Lancaster, Missouri, was fined $4, 107 by the USDA in November 2014 for failing to provide drinkable, unfrozen water; failure to clean up excessive feces; and failure to provide adequate medical care, according to the report. One Maltese had discharge coming from his eyes, the report noted, and "pockets of a white creamy substance" akin to pus in his mouth.
* At Country Pets in Montgomery City, Missouri, USDA inspectors found underweight, sick and injured dogs. In October 2013, the facility had more than 1, 000 dogs, even as the licensee admitted to a state inspector that she didn't have space to house them all.
* When inspectors visited Sharon Fox of South West City, Missouri in January 2015, they found a stench so strong it "burned the inspector's eyes and throat." That was the fourth year in a row the facility had been cited for that exact issue, according to the report.
* At Jinson Kennel, in Stella, Missouri, roaches were found crawling in the dog food on at least two visits, according to the report. In May 2014, a USDA inspector also found two dead puppies, as well as puppies on unsafe flooring that could trap their legs.
* At Barb's Pups, in Vienna, Missouri, a USDA inspector found an emaciated dog, and noted that the owner had previously been spoken to about feeding the animals raw and rotten meat. (In 2012, the licensee told inspectors she was using "downer cows" and "slaughtering them on premises" to feed the dogs.)
* The USDA fined Carol Prothe of Urbana, Missouri, $2, 857 in September 2014 for failing to provide veterinary care, failing to clean up excessive feces and failure to protect dogs from frigid weather, among other issues.
* Inspectors visiting Lynn Sartin Kennel in Granby, Missouri, found a dead puppy. "When asked about the puppy, " the Humane Society reports, "the owner stated that she was aware the puppy had died the previous day, yet apparently she had not taken the time to remove the body." During the same visit, in May 2014, they found Labradors kept outside even though they were panting in the heat and a shih tzu with an untreated paw injury. When they returned in August, the shih tzu was still limping and had thick discharge covering both eyes. On return visits in January and February of 2015, inspectors again found filthy conditions and sick shih tzus.
* At Circle S. Puppies and Paints in Revere, Missouri, inspectors found repeated problems, including puppies with "squinting or draining eyes" who weren't examined by a vet even after the inspector instructed them to arrange for a visit; shar-peis with scaly dermatitis, which again went untreated; and other shar-peis with bloody lesions. The owner said in February that he'd reduced his breeding stock to three females, which made him exempt from both state and federal inspection.
The Humane Society notes that the USDA has made some progress in revoking the licenses of offenders identified in past versions of these reports. One of them, Dake's Kennel, was based in Dixon, Missouri, had its license revoked in March 2014.
The problem, clearly, continues.
"[T]his new report shows there is still no shortage of substandard puppy mills, and many of them continue to be relicensed year after year, despite ongoing problems, " the Humane Society concludes. "Regulation alone cannot put an end to puppy mills; they will end for good only when consumers become educated and stop buying their puppies."
Kitchen remodel ideas for 2023 nashville kitchen tops nashville tn granite empire.
YOU MIGHT ALSO LIKE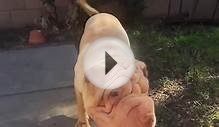 Indiana Bones, Shar Pei Puppy head shake front view in ...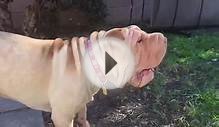 Indiana Bones, Shar Pei Puppy head shake in slow motion!
Share this Post