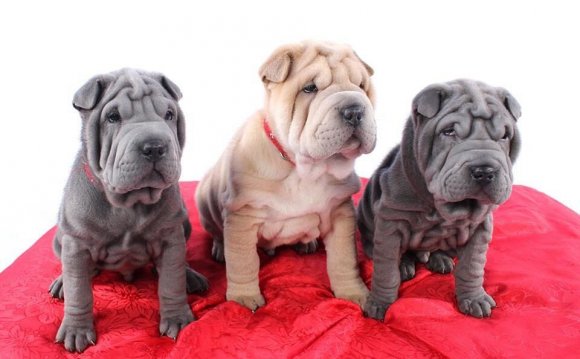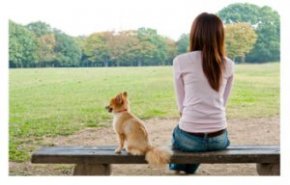 Fun Things to Do With Your Dog in Kansas City
Looking for things to do with your new canine companion in the Kansas City area? Treat Fido to one of America's favorite pastimes – a drive-in movie. Boulevard Drive-In Theatre welcomes well-behaved, leashed dogs to join their humans watching a double feature of first run films for just $10 per adult and free for children 11 years old and younger. Your dog is also welcome to join you at the drive-in's Swap 'n' Shop outdoor market, held throughout the year on Saturday and Sunday.
Have a fun-filled day and give back to the community by walking in the Bark for Life of KC Metro. The American Cancer Society hosts this yearly event for dogs and their owners, providing an opportunity to raise funds while enjoying a noncompetitive walk, contests, demonstrations, and games. After Fido helps fight cancer, he will definitely deserve a visit to Three Dog Bakery. Three Dog Bakery welcomes dogs with smiles and free samples and offers a wide selection of bulk treats, personalized cakes, and natural spa products.
On the Kansas side of Kansas City, your pup can enjoy some off-leash playtime at beautiful Wyandotte County Lake Park dog area. You can also enjoy some outdoor time with your pup at Wayside Waifs Bark Park in Kansas City, MO. This bark park features five acres of grass for off-leash play, a separate area for small dogs, covered pavilions, benches, and watering stations. A membership fee that directly supports the homeless pets at this no-kill shelter is required. For more ideas on things to do with your dog in the Kansas City area, visit the Dog Owner's Guide to Kansas City on BringFido.com.
Kansas City Dog Rescues & Shelters
The Top 5 Reasons to Adopt, Rather than Buy a Dog or Puppy for Sale in Kansas City
Finding the Best Match - Luckily, when you decide you want to add a furry member to your family, you have many dogs to choose from. Dogs and puppies of different breeds come with genetic tendencies that vary between breeds. More importantly, they also have distinct personalities, as each is an individual! It is common for rescuers and animal shelter staff and volunteers to already know the personality and tendencies of many of their dogs and puppies. This means they can better match up your requirements and lifestyle with the ideal dog or puppy. When searching for a new dog or puppy in Kansas City, consider your lifestyle first. Answer yourself these questions:
Do you have time to housetrain a puppy and teach them the rules of the house?
Can you provide adequate exercise for an active dog, or one who needs mental stimulation and lots of interaction?
Will your new four-legged friend have other pets as buddies around the house?
Is it critical that you find a dog who is comfortable with children?
Purebred or Fabulous Mixed-Breed: Shelters Have Them All! - Looking for a specific type of dog or puppy? It is estimated that 30% of all shelter animals are purebred. There are also large numbers of "breed-rescue" organizations specifically devoted to rescuing and adopting out a particular breed. On the other hand, you can find your own one-of-a-kind, amazing mixed-breed dog in a shelter.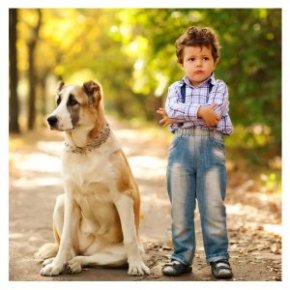 We love those fabulous mutts! Due to a larger gene pool to draw from, often mixed-breed dogs have fewer behavioral problems or health issues, and can even live longer than purebred dogs. In short, whatever you're looking for you can find at your local shelter or rescue group in Kansas City, and right here on Adopt-a-Pet.com.
Adult Adoption = Less Stress - Adopting an adult dog has many advantages. Adult dogs in shelters have often already been in homes, and may already be housebroken and obedience-trained. Also, since adult dogs' personalities are already established, it is easy to tell if they are good with children, or familiar and comfortable with other pets. One thing is certain; adult dogs require less attention and less work than puppies do. Best of all, any rescued dog will be forever grateful you saved their life.
Be a Hero - Adoption helps save lives! One dog or puppy adopted in Kansas City paves the way for another one to be saved. When you choose to adopt, you're an instant hero.
Adoption is MORE AFFORDABLE - Typically, adoption fees are much less than you'd pay for a dog or puppy for sale at a pet store, or even a breeder, in Kansas City. Adopting is especially a great deal because usually rescued dogs and puppies have already been to the veterinarian for a check-up, had a round of vaccinations, and have been spayed or neutered. It all adds up, but when you choose pet adoption you are paying less for a dog or puppy who is just as perfect as one you'd find for sale!
YOU MIGHT ALSO LIKE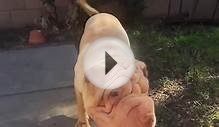 Indiana Bones, Shar Pei Puppy head shake front view in ...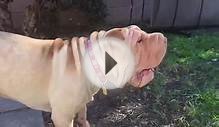 Indiana Bones, Shar Pei Puppy head shake in slow motion!
Share this Post