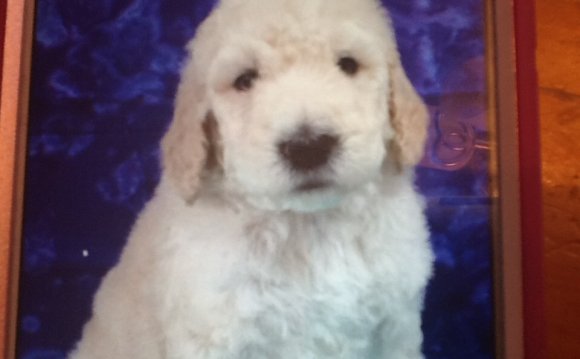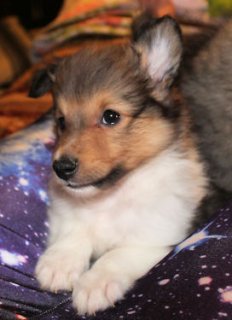 akc registered female shelie born 1/13/2016 FIRST SHOTS WORMED AN VET CHECKED READY ON 3/12/2016 Sable an white TO APPROVED HOME ONLY $500.00 email [email removed]

Baby

Female

Owner Offered

17 week old male. All white with a couple blue spots on his face and ear. Carries gene to produce blue and tri-color. Very bully and large boned. Short stocky stature. Very nice dog. Text for fast response. Comes with leash collar and possibly cage if interested. IOEBA papered if you are interested in breeding rights. Make offer all I can say is no. Possible trade and cash if interested.
We have a lovable male Miniature Schnauzer puppy, he has beautiful salt and pepper coloring. He is current on vaccinations and neutered. Price asking is $400.00. If interested call or text me at 317-450-2068. Thank you! :)
We have 8 AKC Golden Retriever Puppies for sale. They were born on 1/15/16. We have all 8 males puppies. They have/will be wormed at 4, 6, and 8 weeks old. They will be vet checked and have had their first puppy shot when they go to their new homes. They are adorable and playful puppies that have been raised on our farm. The puppies will be ready to go to their new homes on 3/11/16. We ...
8 week old Yorkipoo Puppies. Will have had first round of shots and dewormed. 5 to 6 pounds full grown. Call or text 317 417 7213 for more information.

Owner Offered

I have 4 puppies ready for their forever home. There is 3 females and 1 male, they are labled on the pictures. They are very sweet and affectionate, great around my nieces and nephews.. ages 6, 4 and 6 months old. They were born on Dec. 28th, 2015 and they recieved their first puppy shots and deworming on Feb. 10th, 2016. They are currently 9 weeks old. If you are interested or have any ...

Owner Offered

3 males and 1 female full-blooded boxer puppies born on 1/21. They have had tails and dewclaws done, 1st round of shots and deworming before they go to their new homes. Both parents are on site. Please call or text with questions (217) 474-9032.
we have 1 female Aussiedoodle she is 8 weeks old very lovable love kids and other dogs amazing puppy update on shots deworm Aussiedoodle Prices range from 900 to 1200 We asking only 600 cash mom is mini aussie dad is toy poodle, we are in central Illinois but we can meet you half way text me any time

Owner Offered

Perro De Presa Canario Pups 4 Sale! 00.00. These are show dogs! Definitely a breed worth researching before purchasing! Will take a dominant owner, and preferably owners that have large breed experience. We have 4 pups left. 2 Male & 1 Female. They will come FCPR Certified, first set of shots & worming. The Sir & Damn both come with champion blood lines. Contract will come with pup. Text ...
We have a gorgeous CKC Chocolate Male Toy Poodle puppy available. He will be ready for pick-up this weekend when he will be 8 weeks old. (No breeders, please). This puppy has a beautiful dark chocolate coat, and an amazing personality! Toy Poodles are known for being very smart, loyal & fun-loving. They are also non-shedding & considered to be hypoallergenic, which makes them wonderful pets ...

Male

Breeder Offered

AKC HAVANESE MALE PUPPY FOR SALE Non-shedding, hypoallergenic, have real hair and not fur. Will be well socialized, vet checked and shots. Both parents on site. Ready to go around March 16th. $1, 000.00. Deposit of $200.00 required to hold and comes off total price of puppy. 765-620-6707

Breeder Offered

ASDR registered Miniature Australian Shepherd puppy born 1-25-16. He is a dilute black tri with 1 blue eye. Tail docked & dewclaws removed. Will have age appropriate shots & dewormings before going to new home. Parents have been genetically health tested for PRA/PRCD, DM, HC & MDR1. Ready for new home 3-21-16. Accepting deposit now to hold until ready to go. Contact 1-317-296-2743 for more ...

Baby

Breeder Offered

AKC Light Golden Retriever Puppies Born: December 8, 2015 Cost: Females (0.00 each) Males (0.00) each Contact Green Acres Kennels, Kingman Indiana Ph. (765) 498-2241 or (765) 585-2887
5 year old Olde English Male. Super fun dog he is great in the house. The only reason we are finding him a home is he doesn't get along with other dogs. I would recommend he be the only dog and a home without smaller children. He did fine with my kids who the youngest is 7 but he thinks he's a lap dog. Overall a wonderful dog just needs to be only dog. Please text for responses and pics. Thanks
We have a litter of Olde English Bulldogges that are now ready for there new homes! There are 2 males remaining a black trindle boy and blue fawn. They will be very thick, short, stocky, and VERY bully. They will have the English Bulldog look with the benefits of the Olde English Bulldogge. They have been vet checked and are current on vaccines and dewormings. They will be IOEBA registered as ...
Fullblooded pitbull puppy. MALE. He is blue fawn. Father-blue brindle, Mother-chocolate and white. Parents on site. Nonaggressive. Raised with children. He is already eating puppy chow and could wean from the mother completely anytime. Very Healthy. Dewormed and first shots. $300 firm!! Serious inquires only!! Call or text 317-515-8465 for more info
Yorkie Poo female puppy, 8 weeks old, 1st vaccinations, dewormings, should be around 6# when mature. $400 cash only! Serious inquiries only please.

Owner Offered

We have 4 cuties that are ready for their new families ! They were born 12-30-15 and have had 2 sets of shots & wormed ! There are 3 blacks, 1 female and 2 males ($800 each ) and a landseer female ($1000) to choose from ! They have a big brown daddy and a stalky black momma ! They are just being sold as pets for this price but parents are AKC ! Just call us at (812) 346-2203 to come see ...
This sweet girl is ready for her new family ! She was born 12-12-15 and has had 2 sets of shots & wormed ! She has beautiful AKC parents on site but is just being sold as a pet for this price ! Just call us at (812) 346-2203 to come see her ! Credit and Debit cards accepted ! Thank you !
We have 2 boys available at this time ! They were born 12/23/15 and with 2 sets of shots, wormed and litter box trained they are ready for their new families ! Just call us at (812) 346-2203 to come see them ! Credit and Debit cards are accepted ! Thank you
Important Safety Tips:
Please take care when buying and selling animals. To avoid buying a sick pet or dealing with unscrupulous pet dealers, be sure to meet any animal and owner in person. Do not buy unless you can ensure that the animals are kept in sanitary and humane conditions. Learn more about responsible pet acquisition, ownership and adoption. eBay Classifieds does not offer any transaction or payment services. Stay safe - read our safety tips.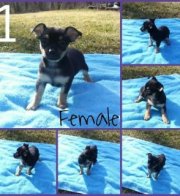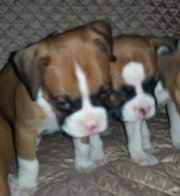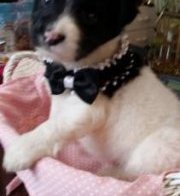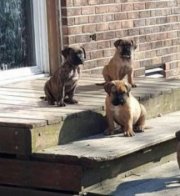 YOU MIGHT ALSO LIKE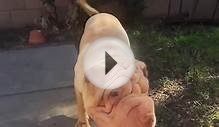 Indiana Bones, Shar Pei Puppy head shake front view in ...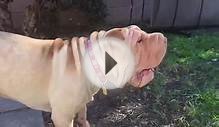 Indiana Bones, Shar Pei Puppy head shake in slow motion!
Share this Post