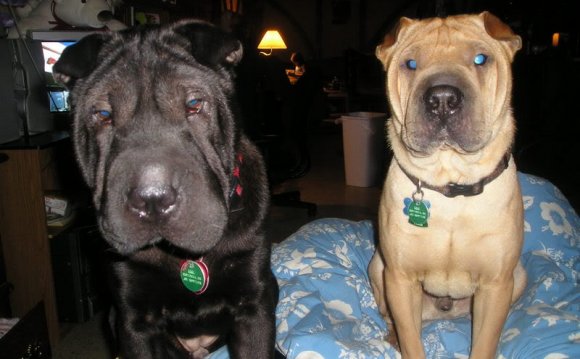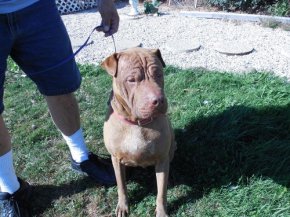 Mix
Details:
Age: Adult (about 5 years)
Sex: Male (Sterilized)
Weight:90 lbs
Size: Large
Color: tan
Description:
Hi there! Thanks for stopping by! My name is Loki like the bad guy from Thor, but I can assure you that I am no bad guy! I am a Shar Pei mix with lots and lots of love to give. I had kind of a rough life so far you see, I used to be in a home of my own with fur brothers and then my mom and dad fell on some hard times and asked if Puppy Love would take me and my Fur siblings. They took us in and now my Fur brothers have been adopted and its just me now. I'm getting kind of lonely all by myself! I am a couch potato and if I could sleep all day I would! My perfect home would be a place without cats (They are toys right?) and without small kids because I am a very big dog and I don't want to knock anyone over. I am crate trained and potty trained and I walk really good on a leash. I also know my basic commands like sit and stay. I get along well with other dogs but would do best with a dog that isn't super hyper because I don't always want to play and I will bark when I've had enough. I've been with Puppy Love Rescue for quite some time now and I just really want to go home to my fur-ever family. Please if your out there can you come bring me home now?
If you have any further questions about Loki you can email amy.puppyloverescue@gmail.com or call 262-235-8023. Thank you for choosing adoption!
YOU MIGHT ALSO LIKE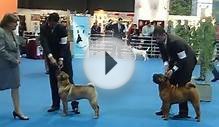 Especializada raza Shar Pei -Expo Nuestros Perros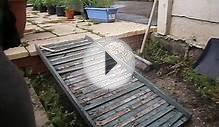 sheldon the leopard tortoise with brian the sharpei dog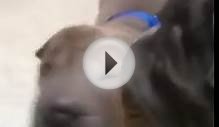 how to teach a Chinese Shar pei to sit
Share this Post