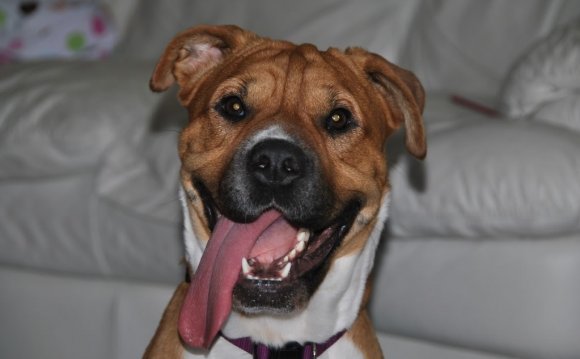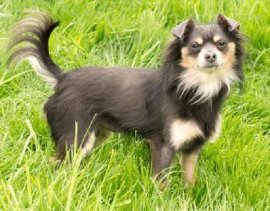 Meet Your Perfect MatchYou could be gazing at the animal of your dreams, but you can't tell what she's thinking behind that furry face. What if you knew a little something about her personality and habits before you move in together? We are the guardians for all the animals in our care and want every cat and dog find the home and family best suited for them. But not every animal will do well in every home. There is a knack to finding a good match and we pride ourselves on taking the necessary steps and time to do that.
The Faces of Hope
Thank you for considering adoption!
Scrappy Doo, 5 yr old Min Pin mix
Scrappy Doo is a 5 yo, 10 lb male Min Pin mix. Scrappy is a funny, confident guy who acts like he owns the whole wide world. He is super friendly and is always excited to jump in the lap of new friends.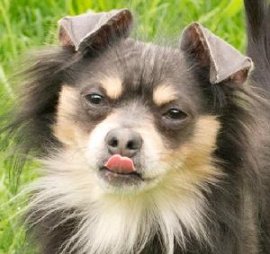 His roommate and best buddy is Dudley (just in case you are looking for two new family members.
Dudley, 4 yr old Terrier mix
Giorgio 2 yr old Spaniel mix
Giorgio is 2 yr old male fluffy dog mix who joined the Tails family on Valentine's Day, which is fitting because he's a total heart throb. Giorgio is gorgeous, friendly and a very happy dude. He's a high energy kinda guy so would prefer an active household where he can gets lots of exercise and play time!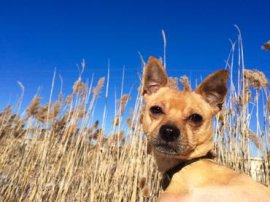 ADOPTED Henry, 3 year old Wire Haired Terrier mix
Henry is an incredible dog, 14lbs of fantastic. He is easy going, friendly, housebroken, gets along with other dogs, walks well on a leash. Henry is a little shy at first, but warms up quickly. He was found in Waukegan as a stray. He will be a wonderful companion.
ADOPTED Radar, 1 yr old Mastiff mix
Are you ready for 100 lbs of smoosh face, sloppy kisses, puppy enthusiasum and snuggly love? Radar can provide all and more. This 1 male yo mastiff mix came to us as an owner surrender, and is ready for his forever home.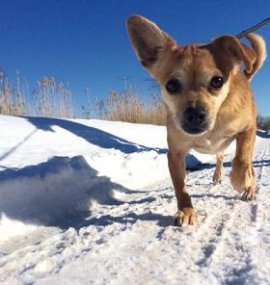 Friendly, BIG, Clumsy, Strong, likes other dogs and kids!
Frank Sinatra, 2 yr Pit/Basset mix
Ummmmm hold on to your hats folks, we'd like to introduce you to Frank. Frank Sinatra. No, he's not a optical illusion, he really has a big ol head on that tiny short stocky body.and he's ready to meet his adoring fans. We have no clue what mix of breeds he might be, but they all add up to awesome.
Frank is about 2 years old, about 40 lbs of short and stubby, loves loves loves toys, is good with dogs and will make an awesome family pet. And also. .. think of the pictures.
Baby Huey, 10 month old American Bulldog mix
Rocky (Baby Huey) is a 11 month old male American Bulldog mix. This big puppy is already about 70 lbs!. He is a dreamboat! Friendly and playful, he is a typical puppy who needs some basic manners training and a lot of playtime! Warning! He also thinks he is a lap dog.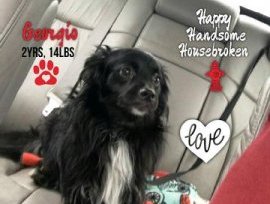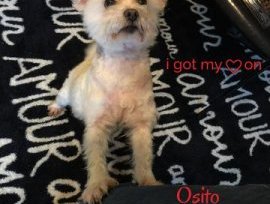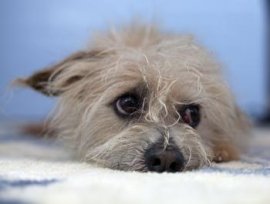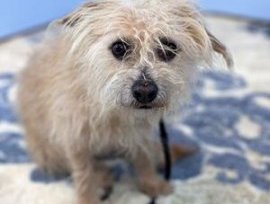 new website http://agro-portal24.ru/
YOU MIGHT ALSO LIKE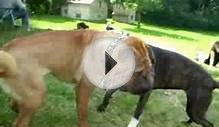 shar-pei (zenzero) vs pit-bull (zora)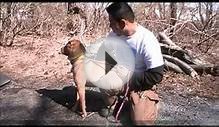 Pink The Prettiest Shar Pei Mix AHS Tinton Falls, N.J ...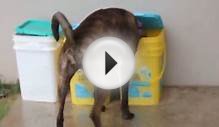 Casey, the Chinese Shar-Pei/Boxer Mix
Share this Post