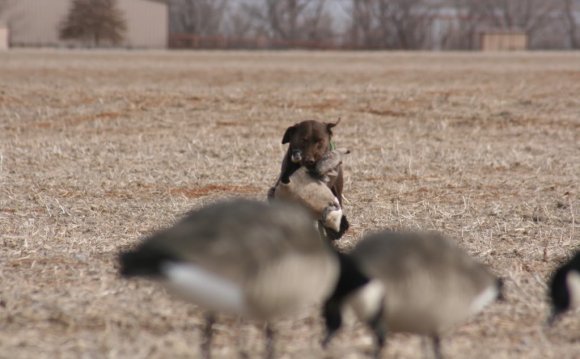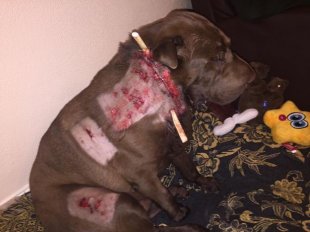 He said: "It was horrific. The dog came out of nowhere and launched onto Louis' neck.
"It clamped down and its jaw locked. The dog savaged his neck to bits.
"I tried to kick and punch the dog off her but it was no good - it was just ripping him apart. I really didn't know what to do, it was petrifying."
Jamie said a man and woman came over, telling him: "It's not our dog, we're just minding it."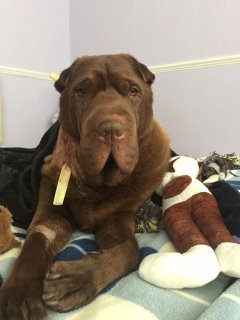 Shar Pei Louis was brutally attacked by Staffordshire type dog on morning walk in Lingham Park
Another dog walker also tried to help free Louis, who was covered in blood, from the grip of its attacker.
Five-year-old Louis was taken to the vets for an emergency operation for serious injuries to his neck, which had to be drained, and back.
The Shar Pei's excess neck skin probably saved his life, according to the vet who treated Louis.
Shar Pei Louis recovering at home after emergency vet treatment for wounds sustained in Staffordshire type dog attack
Jamie added: "It was awful seeing him in so much pain. He's my best friend. He has been so subdued since it happened - it took him days to wag his tail.
"I haven't taken him out yet. We used to walk that route in the park every morning, but know I will be too fearful to take Louis back there - for both our safety."
A spokesman said: "We followed up several lines of enquiry from members of the public and we remain keen to hear from the two other dog walkers who the victim spoke to shortly after his dog was attacked.
YOU MIGHT ALSO LIKE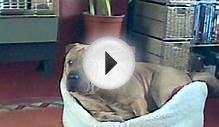 MY STAFFIE X SHAR-PEI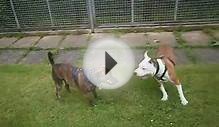 Flo the Staffordshire Bull Terrier Cross Sharpei Avaiable ...
Share this Post