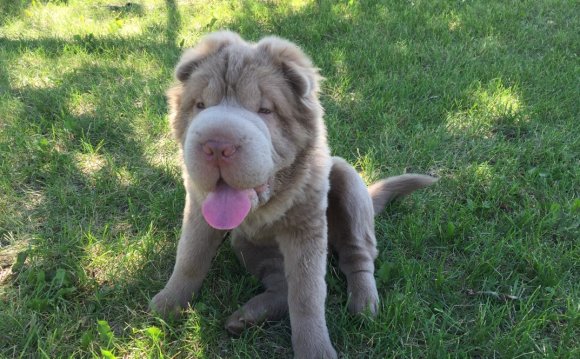 zoom
'I've wanted one of these cars since I was 8 years old.'
The car: 1980 Pontiac Trans Am
The owner: Chris Douros, of Toronto, seen with his wife Tina Douros and their Shar Pei dog, Gemma.
The story: I'll start with what's timely: my car was rented to the movie set of Pixels starring Adam Sander. The film is coming out at the end of July, and my Trans Am should — fingers crossed — appear as a background car. I had contacted and sent them some photos. They loved the look and contacted me; they had the car carefully towed to the set and brought it back 24 hours later.
The back story is that I'd been looking for a second-generation Trans Am for years. I was in talks with a guy in Leamington; I checked out a '79 in Scarborough. I found this one on kijiji, in Sudbury.
The owner was a collector, who was replacing it with a black-and-gold, limited-edition 1978. He was a busy guy, and passed me to his right-hand man, and we had a serious conversation. My wife, dog and I left Toronto on a December morning. We hit a snowstorm but my wife said, "keep going."
The colour was perfect and the overall condition seemed decent. Not a show car but a great driver. I inspected the car for an hour. I like to drive my cars before buying, but there was too much snow outside. We made a deal.
I gave the seller a deposit, to hold the car until spring. But that night I couldn't sleep; as the days passed by I decided I didn't want to wait. So in the middle of January I drove back up to Sudbury with my brother and Gemma. The plan was to get CAA to tow the car back as far as possible, then use my brother's CAA tow to get it to our a condo garage for storage, where we could also work on it as our winter project.
It was a dumb way to get a car home, and but for a helpful cop almost didn't work out. When we finally got to my brother's condo, I drove the car down the ramp; March rolled around and the weather warmed up so I could take it to a local mechanic, who certified the car with no issues. From there I went to my parents house to finally wash it.
The previous owner had restored the car with new paint, stickers, a GM crate motor (350 cubic inch/5.7 litres), and flow master exhaust and headers. When I bought the car a year and a half ago, I put a new heater core to fix a leaking one, new radiator, starter, new carpet, floor mats, put the bird emblem on the dash, and recently did some suspension work to improve the handling.
My car won "One of the Best of 2014" at the Back Alley Cruisers Monday night car show which is held Mondays at the AMC Theatre parking lot in Vaughan.
YOU MIGHT ALSO LIKE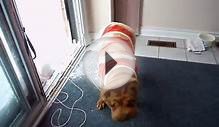 Shar-pei Maggie in chinese traditional costume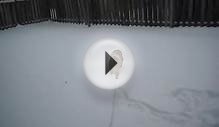 Shar-pei Maggie goes to her "toilet" in the snow.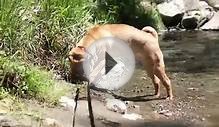 20110521 Cooper Playing In Creek - Chinese Shar Pei
Share this Post