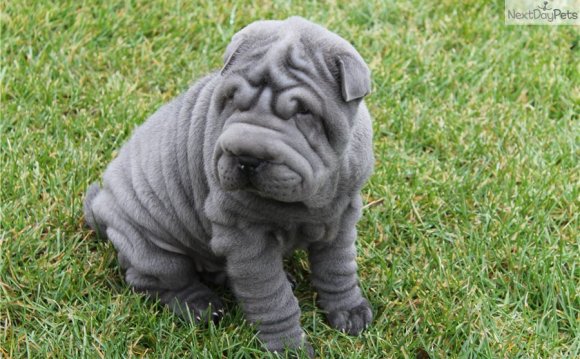 Chinese shar-pei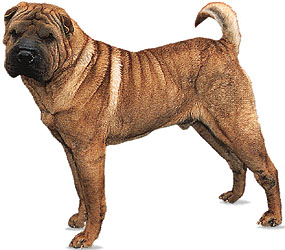 Chinese shar-pei© Kent & Donna Dannenbreed of dog noted for its loose skin and wrinkles. Once considered one of the rarest dog breeds, the Chinese shar-pei has enjoyed great popularity beginning in the late 20th century, and its numbers have grown significantly.
Of medium size, the Chinese shar-pei stands 18 to 20 inches (45 to 50 cm) and weighs 45 to 60 pounds (21 to 28 kg). The breed's name (shar-pei: "sand-skin") refers to the short, rough coat, which appears in a number of colours, including cream, red, or chocolate. Although heavily wrinkled as a puppy, the dog loses most of its creases, except those on the face and shoulders, as it matures. The distinct muzzle, broad and full, has been compared to that of a hippopotamus. Chinese shar-peis have blue-black tongues as do chow chows, though it is unclear if the two breeds are related.
An ancient breed, the Chinese shar-pei is believed to have originated in China about 200 bc. Originally used for hunting and guarding, it became a popular fighting dog but fell out of favour after the introduction of larger breeds from the West. Its numbers continued to dwindle in the late 1940s, as the Chinese Communist Party levied high taxes on dogs and eventually banned dog breeding. Surrounding regions, notably Hong Kong, continued to breed Chinese shar-peis, and pleas to save the animal resulted in increased demand, particularly in the United States, where the breed was introduced in 1966. Chinese shar-peis are recognized by both the American and British kennel clubs.
YOU MIGHT ALSO LIKE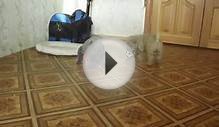 Shar-pei pups, blue and isabella girls, 1 month 1 week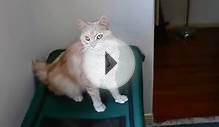 Maine Coon Cat Attacks Blue Shar Pei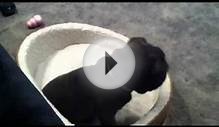 My blue Shar Pei Asia
Share this Post